Interior & Outdoor Styling & Design consult Bali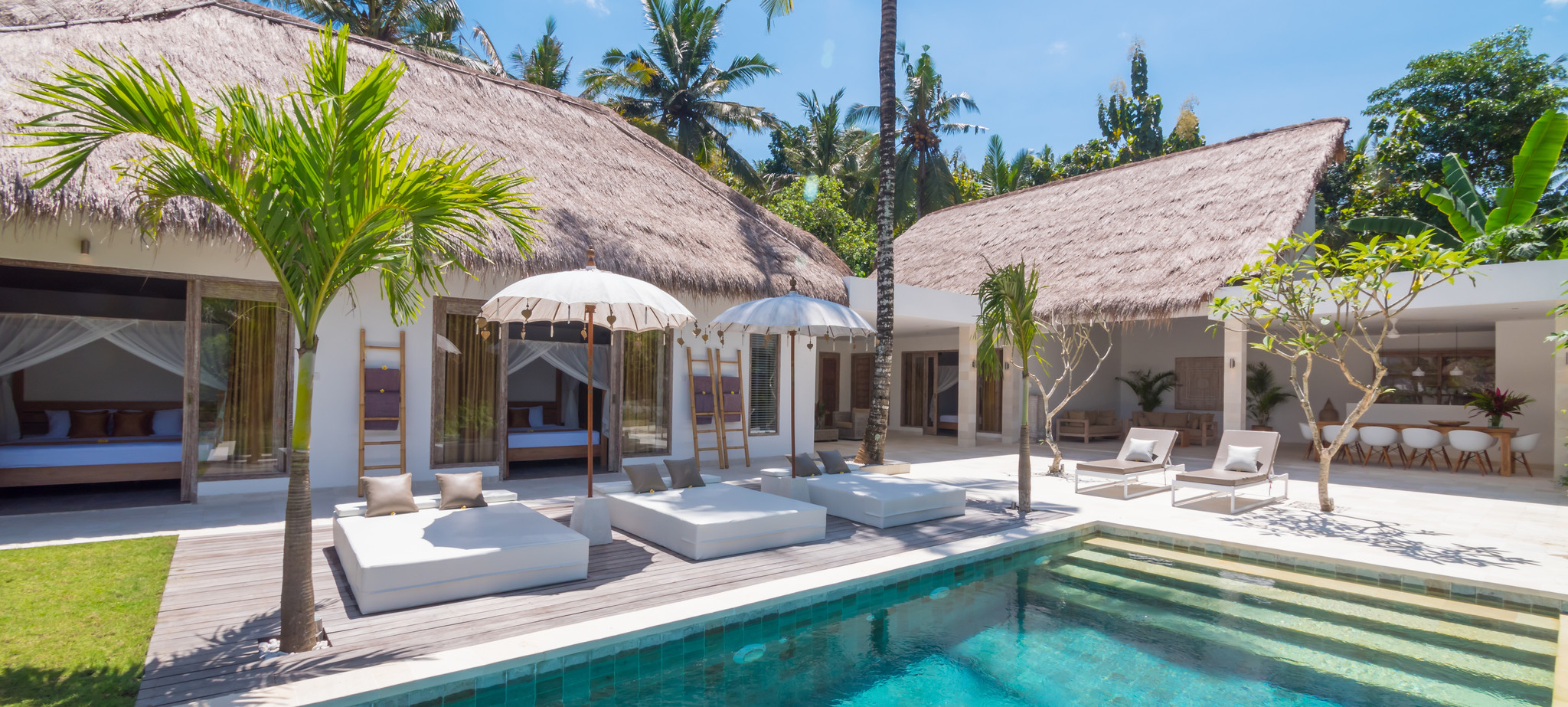 The perfect place deserves the perfect interior
It's hard to find a place as pure, as rich of atmosphere and as embraced by nature as Bali. At Simply Pure we have completely fallen in love with this beautiful island. So much that we have our own boutique villa, which we rent out. This little paradise called Villa Hidden Jewel has been styled entirely in the Simply Pure style to create the ultimate feel-good place. We are also happy to take care of your interior styling in Bali. You can contact us for designing and styling the interior of holiday homes, villas, bar/restaurants or other commercial projects. Feel free to contact us or read on for more information.
We style your villa, restaurant, hotel, bar or other commercial project
When you opt for interior styling by Simply Pure, you choose an interior that fits you (and/or your company) perfectly. We believe that a space is an expression of what you (as an individual or as a company) stand for, who you are and what you love. At Simply Pure we specialize in an interior style that can best be described as Scandi Boho:
Purity, minimalism and simplicity
White as a base, with accents of natural colors and materials
Nature is not only inspiration, but we embrace it freely
Timeless
Multicultural fusion & Ethnic Craftsmanship
Storytelling & Mindful
Interior styling & design advice in Bali
We advise, design and style. It can be a small project, like for example the styling of a single room in a holiday villa. But we are also happy to help you referring (very) large projects, such as the interior design of a beach club, hotel or restaurant. For larger commercial projects, we can also help develop the concept and translate your strength into a story that serves as the basis for the design of the interior.
Interior styling & design Bali – Our approach
Your interior is something very personal. That's why our approach is the same. Based on an extensive briefing process, in which a lot of attention is paid to your requirements and wishes (and/or of your company), we take care of the styling of your interior. Every project starts with an introduction on location. We go through your wishes extensively, we look at what is possible and what may still be needed in concept development to achieve a perfect interior design. We then realize a design based on mood boards, color pallets and 2D and/or 3D drawings. We also make a selection of furniture and home accessories. We then make decisions together with you and proceed to the implementation and furnishing of your interior and at the end transform your space into a feel good place.
Interior styling at Bali by Simply Pure
Are you interested in our interior styling at Bali? We are happy to help you to create your ultimate dream place! Contact us without obligation via [email protected] or call +31642731136. We are happy to answer all your questions.